The post-experience Master of Management is a boundary-pushing program that focuses on management in the context of social and economic change. The program is concerned with "truth" and what that means—in particular, with the pursuit of "truth" through open inquiry. Immerse yourself in bold thinking and action as part of a collaborative group of peers, exploring new and nimble ways of leading and managing in a blended, part-time program.
This Master of Management is especially suited for working professionals who want to take their knowledge to the next level. The curriculum accommodates and enhances your practice as you learn with an interdisciplinary network of scholars and practitioners from around the world, addressing the emerging issues of our increasingly connected lives.
Overview
This Master of Management is a 25-month part-time program offered by UBC's Social and Economic Change Laboratory (SE-Change). A blended model of part-time online studies, and three in-person intensives at UBC's Okanagan campus and in other parts of the world, allows space and time for your professional and personal commitments.
| Program | Components | Expected Duration |
| --- | --- | --- |
| MM | Part-time online studies over 25 months, with three two-week-long intensives, at least one of which is hosted at UBC's Okanagan campus. | 25 months |
Why choose the post-experience MM at SE-Change?
Interdisciplinary perspectives
Step outside conventional disciplinary boundaries to embrace new ways of thinking. Develop capabilities to question and think critically about management from diverse perspectives, and push the limits of how management is defined to approach socio-economic challenges, leverage opportunities, and develop your own professional outlook.
International network
Interact with different worldviews and approaches as part of an international network of peers and scholars, drawing on a breadth of perspectives to explore management challenges. Experience spirited academic debate, public discourse and action-oriented research in an environment of engaged scholarship. Inquire, understand and communicate with others in an open and safe learning space, and build on one another's knowledge and experiences as you progress through the program together.
Applied learning
Experiment with original approaches and methods, and apply your learning in real-world contexts. Uncover and investigate issues faced by people and organizations. Conduct an inquiry of your choosing during your Applied Project, with support from an academic advisor. Apply theoretical/conceptual understanding, draw on practice, ask questions, examine conclusions, present analytical findings and point to practical implications.
Flexible and part-time
The course-based master's degree program enables you to pursue advanced studies, accommodate your professional commitments and advance your career. Learn online from September to June, and in person during on-site intensives for two weeks in July. As you engage in the educational process, you can start to influence your work environment through the application of new knowledge and perspectives.
Outcomes
As a Master of Management student, advance your understanding and knowledge of managing and leading, and identify opportunities for current and future work. Learn and inquire independently and collaboratively, engage in thought-provoking critique, and strengthen the practical and intellectual skills needed to address complex management challenges.
Develop dynamic capabilities to:
Rethink and shape socio-economic activity, and influence organizations, businesses, enterprises, sectors and communities, and where they will go next.
Conduct academic inquiry by using rigorous research methods.
Address complex management issues through ethical and analytical thinking.
Deepen intercultural understanding and strengthen your communication competencies.
Make connections between the latest research and real-world issues, and contribute to re-imagining management practice.
Take your understanding of leadership and your work practices to another level.
Globally recognized for its excellence in teaching and research, UBC prepares graduates to excel in the fast changing and demanding current environment.
As an employer, you will:
Retain your valuable employee while supporting their professional development and growth through top-quality education and unique teaching approaches.
Gain access to fresh sources of insight into today's pressing management problems.
Invest in your employee's long-term success and build in-house talent without risking your organization's stability, by virtue of the part-time, largely online-delivery program.
Tap into an international network of peers and scholars sharing innovative ways of thinking, one that remains even after your employee's graduation from the post-experience Master of Management.
Program delivery & courses
Maintain your professional obligations as you study and learn part-time with online group discussions, lectures and independent study. Meet in person with your cohort and educators in an immersive learning experience during two-week-long summer intensives.
Online studies
Part-time online studies for the Master of Management are delivered September through June, over 25 months. A typical week of online learning requires a commitment of approximately 10–15 hours divided between instructional time, independent study, online group discussion and coursework. With your peers and educators, you engage in a collaborative educational process where teaching-learning relationships are grounded in care, respect, tolerance and trust.
Intensives
In-person, full-time intensives are a vital part of the post-experience Master of Management program. They take place for two weeks in July, over three consecutive summers, in different parts of the world.
Your studies formally begin with your first intensive at the UBC Okanagan campus in Kelowna, B.C., with preparatory readings provided in June. The following intensives typically take place in other locations, with at least one occurring outside of Canada. The second intensive takes place midway through the program, and the final intensive brings your cohort together to wrap up the program and share reflections and learnings.
Days and evenings during the intensives are devoted to learning in a supportive environment, in which you build effective and lasting relationships with your cohort, and with UBC and international faculty and staff. In-person instruction and discussions are blended with opportunities to engage with enterprises and other organizations.
Applied project
A focal point of the program is the Applied Project course, which brings together your learning and your work/life experiences to address a socio-economic issue of concern to you from a management perspective. Working independently, you conduct an inquiry: identify the issue by drawing on relevant academic and practical knowledge and experience; apply rigorous research methods; and communicate your findings and recommendations.
You have opportunities to discuss your ideas with peers and educators over a significant period of study. You also receive ongoing one-on-one support and feedback from an academic advisor throughout your Applied Project.
Co-curricular reflection
Reflection sessions cut across the program. They provide you with opportunities to engage with your cohort and educators in ongoing discussions about a range of concerns—from exploring connections across courses to relating your thinking to your own experiences, and contributing to collective sense-making about what and how you are learning. As you work together to explore the meaning and implications of managing, leading and organizing, you are challenged to deepen your understanding and awareness of the impacts and consequences of social and economic activity. Discussions take place in person most days during the summer intensives, and regularly online throughout the whole program.
The post-experience Master of Management is a highly interactive program that provides you with a diverse set of principles, strategies and practices from key areas of management.
It comprises 11 courses, delivered through part-time online studies and three intensives. The courses are interwoven throughout the 25-month program, supporting you in developing your own integrated and holistic approach to management and its challenges. You receive both structured guidance and independent learning opportunities to build confidence and self-determination in developing your own practice.
MGMT 534 Regional Development and Globalization
Explore managing and leading businesses and organizations in globally connected regions. Examine historical and contemporary instances of socio‐ economic development, and consider future directions and possibilities. Study organizations, institutions, communities and public policy. [2 Credits]
MGMT 535 Approaches to Learning and Practical Research
Acquire skills to learn independently and collaboratively for continuous application in the MM program and life-long. Focus on navigating and sorting information, evaluating sources, and building knowledge. Explore methods for research that embody rigour, reason, and evidence, and that balance sense and sensibility. [1.5 Credits]
MGMT 536 Enterprise and Innovation
Explore enterprise commonalities and differences collaboratively, likewise regional, national, and global networking, and other forms of interaction. Deepen knowledge of, and apply, core management subjects such as accounting, finance, marketing, people management, information technology and strategy. [9 Credits]
MGMT 537 Leading and Citizenship
Study professional and citizenship obligations within and between organizations, institutions and communities—regionally, nationally, and globally. Reflect collaboratively and individually to challenge diverse orientations to the social responsibilities of organizations. [3 Credits]
MGMT 538 Communicating
Explore and implement various approaches to oral, written, and other forms of communication. [1.5 Credits]
MGMT 539 Ethics
Study methods of ethical analysis and apply them in analyzing and developing action plans that ensure ethical practice. [1.5 Credits]
MGMT 540 Systems
Explore impact and implications of systems on management issues and study the managing of systems for maximum effectiveness in regional contexts. [1.5 Credits]
MGMT 541 Practical Research Methods
Building on the foundations laid in Approaches to Learning and Research, develop skills in research with particular emphasis on the area of activity on which the participant wishes to focus. [1.5 Credits]
MGMT 542 Career Development
Develop and curate a portfolio of work through the Master of Management to support and develop future careers. [1.5 Credits]
MGMT 543 Managing Change
Consolidate and integrate material, concepts, and ideas studied in earlier courses. Focus on the importance of people when managing change, including their roles, adaptive capacity, and conflict management. [3 Credits]
MGMT 544 Applied Project
Apply what has been learned through the Master of Management program to provide thought leadership and innovative capacity to one or more organizations to help them make progress on an issue they face. [6 Credits]
Meet other students, faculty and staff
Alumni spotlight – Jonathan Zaleski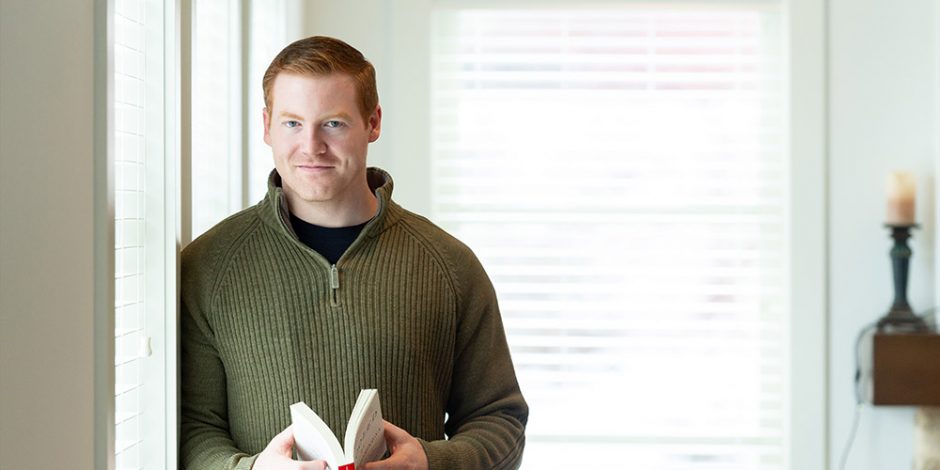 Master of Management alumnus, on balancing grad studies with a busy career and young family. Read more
Enterprising at heart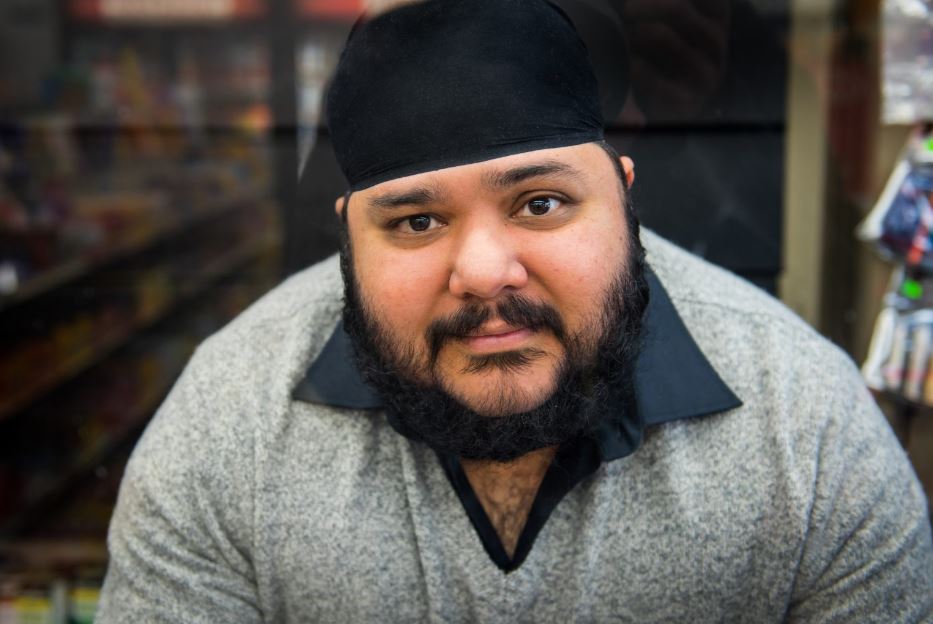 Applying learning to community: June Lulua
Educators and staff
Study with prominent thinkers from UBC and international partners—such as Orkestra (Basque Institute of Competitiveness, Spain)—who are leading cutting-edge research and scholarship on the most pressing issues of our time.
Kristi Carter
Kristi oversees the administration of the MM program and delights in the ongoing perk of engaging with, and learning from, MM students and instructors. Read more
---
Dayl Hancock
Dayl finds enjoyment and purpose in her work with the MM program, where the biggest highlight is the opportunity to create lasting relationships with students and instructors. Read more
---
Eric Li
An academic entrepreneur on experiential learning, community partnerships, and learning that is fun. Read more
---
Malida Mooken
Malida's concern with inquiry, (inter-) action, and transformative experience is reflected in her approach to both teaching and research. Read more
---
James Wilson
A Senior Researcher at Orkestra-Basque Institute of Competitiveness and lecturer at the Deusto Business School. Read more
---
---
Admission requirements
The post-experience Master of Management degree program welcomes applications from candidates able to commit to 25 months of part-time online study and three in-person intensives, held for two weeks in July over three consecutive summers. The first intensive takes place at the UBC Okanagan campus in Kelowna, B.C. The second and third are typically held in other locations, within Canada and abroad.
Applicant selection is guided by the criteria below; we also welcome applications from candidates who satisfy competence prerequisites in other demonstrable ways. Those candidates are encouraged to contact the SE-Change Academic Programs Coordinator for personal advising.
Academic achievement: This is evaluated based on your academic transcript(s) and three references, typically a combination of academic and professional references. Candidates must have a solid academic record and may be asked to submit a competitive GMAT or GRE score. You are welcome to request a GMAT/GRE exemption.
Experience: Relevant professional or other applicable experience is considered a significant asset and should typically include a minimum of three to five years. Your motivation and fit for the program are evaluated through your curriculum vitae, application and an interview (in-person, telephone or video conference).
English proficiency: Applicants from a university outside Canada at which English is not the primary language of instruction must present evidence of competency to pursue studies in the English language prior to being extended an offer of admission. Learn more
Requirement
Description
Academic achievement
A four-year Bachelor's degree or equivalent from a UBC-recognized institution. Candidates must have a solid academic record and normally submit a competitive GMAT or GRE score. GMAT/GRE exemptions may be granted upon request.*

As degrees/grading systems differ widely between countries, applicants with degrees from outside North America should review country–specific requirements.

Readiness for contribution to a diverse peer-learning community1
This is assessed using your completed application package, particularly your answers to questions asked in the application. Applicants will be contacted for an interview.
English proficiency (if required)
Applicants must be able to speak, comprehend, and write fluently in English. An English proficiency exam is required for all candidates who have not completed a prior degree taught in English.

Refer to UBC 's English language competency requirements for a full list of tests that satisfy UBC's English Language Admission Standard
1 We compose each admitted cohort with attention to diversity of backgrounds and experiences giving each cohort year a broad range of individual experiences from which the group might draw insights and comparative knowledge.
* Please note: Applicants writing a GMAT or GRE should contact the SE-Change Academic Programs Coordinator to request code information.
Tuition & funding
Application fee
$151.25 CAD (non-refundable)
Payable online using Visa or Mastercard at time of application submission
Deposit
$1,000 CAD
Payable once your offer of admission is accepted. This amount will be credited toward your first tuition instalment and is non-refundable.
Tuition
$30,805.95 (domestic)1
$47,728.59 (international)
Tuition fees are typically collected in instalments; for more information please consult the Academic Calendar. More information on tuition payment options can be found on the Awards and Financial Support website.
Mandatory student fees – please see the Okanagan Academic Calendar
UBCSUO Health and Dental fees have an opt-out provision
UPASS fees do not apply to MM students.
Visit the UBC Students' Union Okanagan website for more information. UPASS fees are usually included in student fees levied each September; however, MM students are exempted.
Study permits for international program components 2
Study permits may be required for intensives, depending on the destination country. In Canada, the study permit application fee is $150 CAD.
Learn more about study permits in Canada. Depending on your country of origin, you may also require a Temporary Resident Visa (TRV).
1 Tuition fees are set in the spring of the upcoming academic year and are subject to adjustment and approval. This fee reflects the full tuition cost for the 25-month program.
2 Students traveling to Canada one or more intensive are encouraged to apply for all required legal documentation immediately upon offer of admission to allow adequate processing time, and are encouraged to connect with UBC Okanagan's Global Engagement Office, which provides advising, transition services, and programs for international students.
Travel, accommodation and subsistence costs vary substantially according to your point of origin and personal preferences.
Students are expected to make their own arrangements to attend summer intensives. The Academic Programs Office can provide support regarding UBC services, short-term accommodation options and off-campus services and opportunities.
Check with your Human Resources department for information on benefits you may be entitled to. Some organizations offer tuition assistance or professional development funding to their staff.
How to apply
Prior to submitting a formal application and paying an application fee, please contact us to meet with an Academic Programs Coordinator.
Please note: Pre-applications for July 2024 are open; please refer to Step 1—Pre-application, below.
Your application will be evaluated as quickly as possible. Early application for admission is strongly encouraged, as the program can only accommodate a limited number of students. If you have questions at any stage in the application process, please contact Rebecca Pleasance at our Program Office by email at postexperience.mm@ubc.ca, or call 1-877-807-9644 or 250-807-9644.
---
Invitations for formal applications for the July 2024 cohort will be sent following a successful pre-application
Step 1 – Pre-application
Email your curriculum vitae, and unofficial copies of your academic transcripts to the Program Office. Once your pre-application materials have been received, you will be contacted via email. Successful prospects will be invited to an interview to be conducted in person, via telephone or video conference.
Step 2 – Formal application
Following a successful interview, you will be invited to apply. You will be asked to provide your personal information, contact information for three references (preview the questions for referees in our forms section), and submit your application fee.
Step 3 – Official documentation
Immediately following the submission of your formal application, please ensure you arrange for necessary official documentation* to be sent to SE-Change promptly (this includes all academic transcripts as well as English Proficiency or other exam scores, as required).
*All documentation becomes the property of SE-Change and will not be returned.
Academic and English proficiency documents
Academic transcripts
Please arrange to have your official transcripts sent directly to SE-Change as early as possible. Official transcripts are required from all universities or colleges that you have attended.
Official documents must be received in envelopes that have been sealed and endorsed by the issuing institution.
UBC graduates need not submit official transcripts (unless you have attended another institution since).
Okanagan University College graduates who completed their degree prior to the school being renamed to UBC must submit an official transcript (requests are made to Okanagan College).
English language translations of transcripts and degree certificates (if required) must accompany official transcripts issued in a language other than English. These documents must be sealed and endorsed by the issuing institution to be considered official. If your university is unable to provide translated official records in English, you must arrange to have the translation completed by following these steps:

Make a copy of a separate transcript or certificate for translation (do not open the official sealed copy intended for SE-Change);
Provide a translator with the copied item(s) for translation and request a complete, word-for-word, literal English translation, endorsed with the translator's numbered seal;
Ask the translator to place the original language transcript or certificate, the copy of the transcript or certificate, and the literal English translations into an envelope, and have him or her seal and endorse the envelope with their numbered stamp.

Submit this sealed envelope to SE-Change (do not open).
Code/institutional identifiers for English language tests (if required)
The following table lists the codes to be used in order for official test results to be issued directly to UBC's Okanagan campus, as well as timing considerations.
Test
Code or other institution identifier
Approximate length of time for scores to arrive at our office
TOEFL
2499
Internet- or computer-based test: Approximately 3 weeks
Paper-based test: Approximately 4-6 weeks
IELTS (Academic)
"UBC Okanagan Campus"
Approximately 3 weeks
MELAB
"University of British Columbia, Okanagan Campus"
Approximately 4-6 weeks
---
Need more information?
Email: postexperience.mm@ubc.ca
Toll Free (Canada and USA): 1-877-807-9644
Tel: 250-807-9644 | Fax: 250-807-8533

Mailing address
Post-experience Master of Management Program
Social and Economic Change Laboratory
The University of British Columbia
Okanagan Campus
EME 4145 – 1137 Alumni Ave
Kelowna, BC, V1V 1V7
Canada
---
Apply to UBC
If you are interested in applying, please contact postexperience.mm@ubc.ca
---
---
---
Learn more about UBC Okanagan
Information for prospective students